Lebanese Professional Photographer Bilal Naamani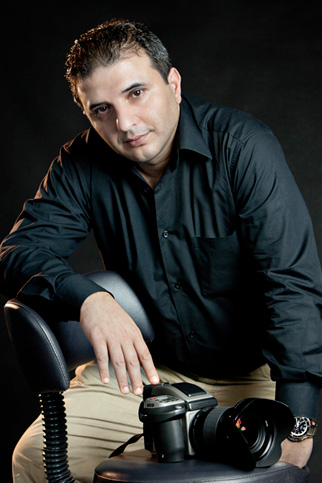 In the prime age of ten, Bilal Naamani first realized his passion for photography after he received his first camera as a gift from his father. His perception of his surroundings was not like regular youngsters but rather a talented artist. His uncanny ability to capture the essence of a moment in a photo came natural to this young artist in the making.

With years of amateur photography, Bilal decided to take his obsession to another level and acquire a degree in interior design in Padova, Italy. The intense studying of the many theories gave him a different perspective and an inner depth to how he viewed his subjects, as he was their creator.

Whilst in Italy, in the midst of his journey and during his move from Padova to Como surrounded by nature's art and beauty awoke his endless fascination in photography and decided to embark on a professional career. He needed to start off somewhere so he chose to exhibit his work in street shows and exhibitions. As he started to build a career and name for himself, Bilal longed to excel back in his hometown and did so.

With a long list of artistic photography in architecture and interior design to jewellery and fashion to celebrity portraits in Lebanon and the Arab world, the young boy with a dream to be a photographer was able to succeed and become one of the top names in his line of work.

Today, residing in his high-tech studio, with his unstoppable passion, Bilal Naamani is able to capture spectacular art effortlessly and flawlessly whilst staying true to his beliefs and vision.


Copyright © 2011 Bilal Naamani photography Beirut Lebanon. Designed & Developed By
e-gvision.com